MÁS DE 25 AÑOS OFRECIENDO LA MEJOR TECNOLOGÍA EUROPEA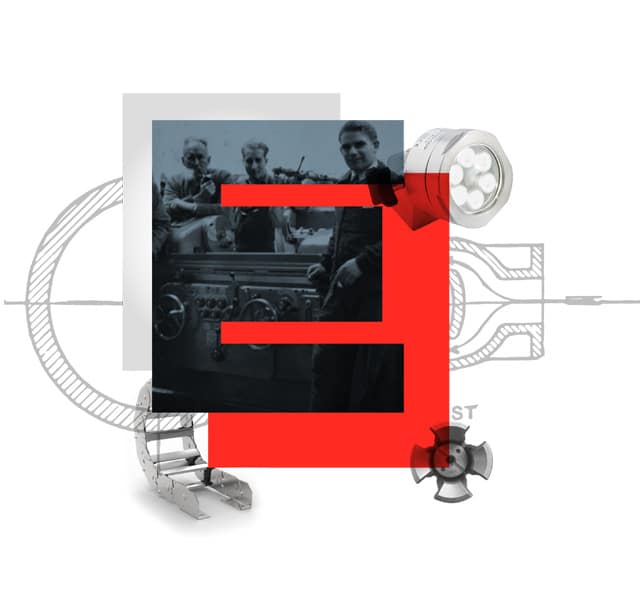 We are EUREX SL
Eurex SL offers the best European technology and an excellent technical advice and support, adapted to each of our clients. We have at our disposal a wide range of products from the most prestigious European firms. Our products include cable chains, clamping systems, lighting systems and protection and safety systems.
Quality
Quality is the basis of the Eurex project since its foundation. All of our products and the advisory service we offer to our clients are based on this premise: if it is not done with quality, it is not done.
Tradition
Eurex SL continues the family legacy left by Otto Holke, a national pioneer in the field of machine tools for introducing important technical innovations in the national industrial sector. We carry a passion for technology in our blood.
Innovation
We represent the best and leading European firms, backed by their international prestige and long experience in the industrial sector. We assume any proposal made by our clientes as a challenge that has a technological solution.
Get to know us better!
Learn more about the history of Eurex SL in its more than 25 years in the industrial sector
Can we help you?
Please contact us